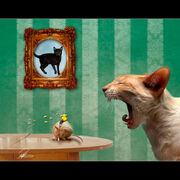 Anger Management in 7 Steps:
http://www.videojug.com/film/anger-management-in-seven-steps
---
Don't be afraid of showing affection. Be warm and tender, thoughtful and affectionate. Men are more helped by sympathy than by service. Love is more than money, and a kind word will give more pleasure than a present. Sir John Lubbock
If you value a man's regard, strive with him. As to liking, you like your newspaper -- and despise it. George Bernard Shaw
Ad blocker interference detected!
Wikia is a free-to-use site that makes money from advertising. We have a modified experience for viewers using ad blockers

Wikia is not accessible if you've made further modifications. Remove the custom ad blocker rule(s) and the page will load as expected.