The Save the Children Asian Earthquake/Tsunami Relief Fund strives to alleviate children's emotional trauma through the provision of safe spaces, structured activities and non-formal education that provide them with a respite from the tremendous stress. Over the long term, the Fund will also bring to bear its capacity to help families recover their livelihoods and for communities to rebuild the social systems on which the well-being of the poorest children and women depend.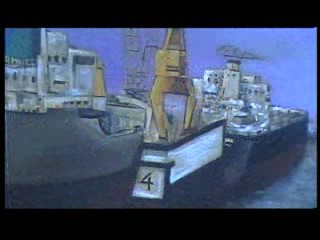 MERCY Malaysia is in need for funds for the Earthquake and Tsunami
relief. Our northern chapters in Penang and Kedah are actively
helping out with food. non food items etc. No medical needs.
Urgent assistance needed for Aceh and Sri Lanka and our team to Aceh
flies out today while the Sri Lanka team leaves tomorrow . Volunteers
needed.
I am appealing to individual members and for you to circulate this to
friends etc. Please help us with funds as our humanitarian fund is
running low following the Philippine disaster recently. All
contributions are tax exempt. Please write cheques to MERCY
HUMANITARIAN FUND.
Thanks and God bless.
Sincerely
Jemilah
Datuk Dr. Jemilah Mahmood
President
MERCY Malaysia
45B Jalan Mamanda 9
68000 Selangor
Malaysia
Off: +603 4256 9999/ +603 4270 2684
Fax: +603 4270 3973
web: www.mercy.org.my
Click below to visit websites of agencies carrying out relief work to aid victims of the Earthquake in Asia

The Unicef Website offers the following estimate of what a donation could help purchase:
· $5 can provide an emergency health kit for one person for three months, with medical supplies and drugs to cover basic health needs.
· $87 can provide a basic family water kit for ten households, with detergent, soap, wash basin, towels, bucket and water purification tablets.
· $188 can provide one "School-in-a-Box" kit containing basic education supplies for 80 children during times of crisis.
See also the Charities wikicity: http://charities.wikicities.com/wiki/Main_Page